Enterprise Resource Planning Software
Enterprise Resource Planning (ERP) Software is a fundamental part of the modern enterprise.
Our expert developers will work with you to understand:
the processes that need automation in your business
discover ways technology can further improve the efficiency of your business
the security requirements your organization requires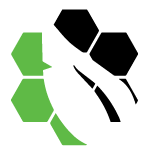 Always Quality, scalable, and secure.
Add value and efficiency to your business with
Enterprise Resource Planning

Software.
Enterprise resource planning (ERP) is the integrated management of core business processes. Businesses and Organizations require ERP software to accelerate their planning, communication and awareness to stay competitive in today's environment.
We Proudly Develop ERP Software for

Achieve Maximum efficiency
Time & Project Management
Client Relationship Management
Consolidation & Integration
Our mission is to develop the tools that drive your business!
With our software, you are free to focus on whats really important.