We Build Custom Cloud Solutions

Sagecore Technologies builds custom cloud software solutions. We offer both pre-developed, turnkey solutions as well as advanced custom applications to suit any app, website, or database you can imagine!
Powerful Turnkey Solutions - Easy to Use Features
Customer Relationship Management


Team Management

Point of Sale Software


Credit Card Processing

Scheduling Software


File Management

Mass Email and Communications

Experienced Developers Here in the USA - Ready to Create Your Idea!
Mobile Applications ( Apple, Android, Windows Phone )

Cloud Data Solutions


Cloud Security & Consulting
Get Started
Contact us below and will send an account integration specialist to consult with you regarding your next big idea!
Contact Us
Free Demo
We understand new software is difficult to implement..we're here to help! Schedule a demonstration and we will help you understand how Sagecore can be implemented to improve your business.
Schedule Demo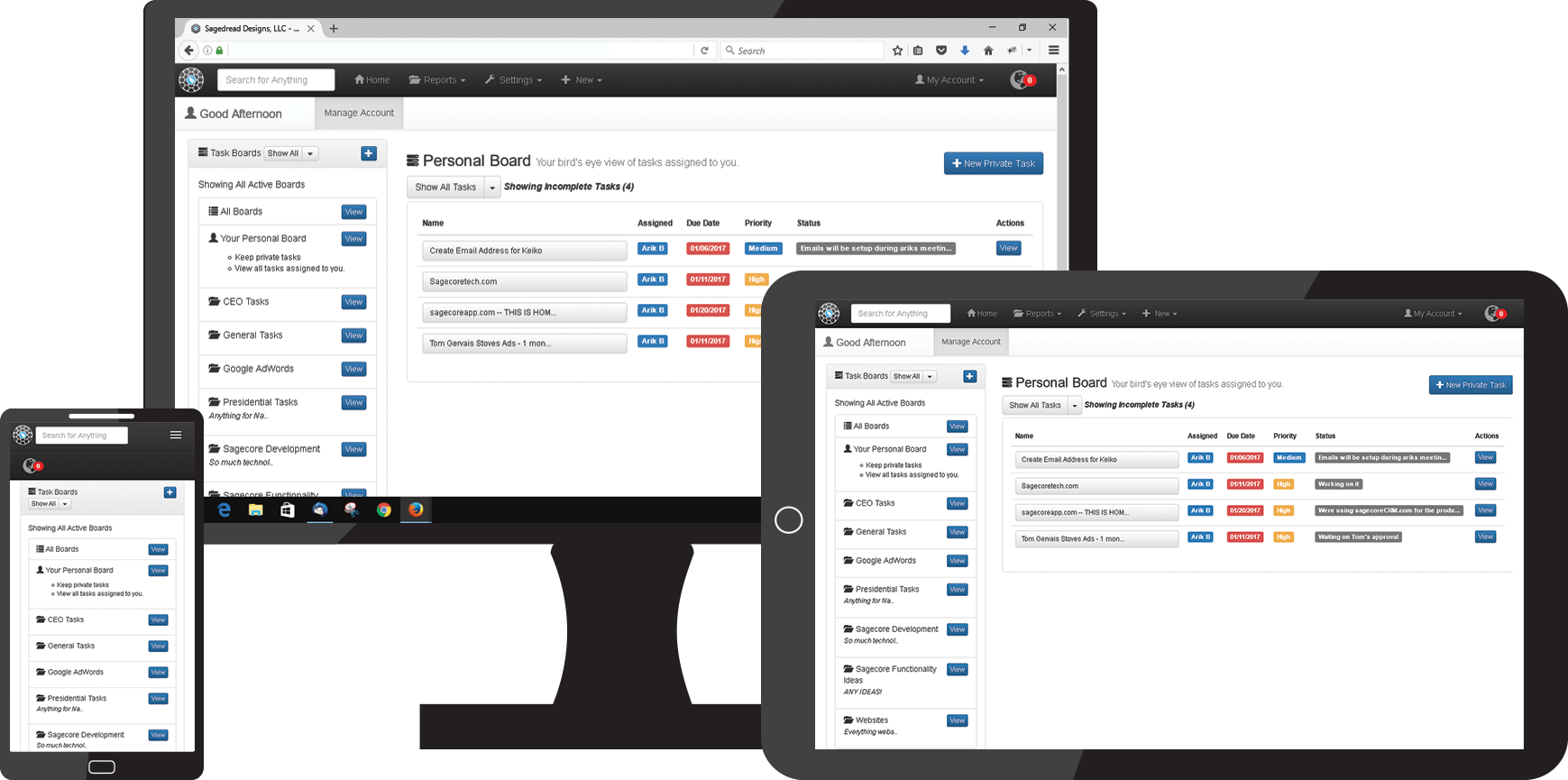 Responsive Design
The Sagecore Platform is designed with your business mobility in mind. We take great effort when designing the interface to make sure that it is responsive on all screens, straightforward, and easy to use. Whether out in the field, or in the office, The Sagecore Platform allows you to manage your business from anywhere.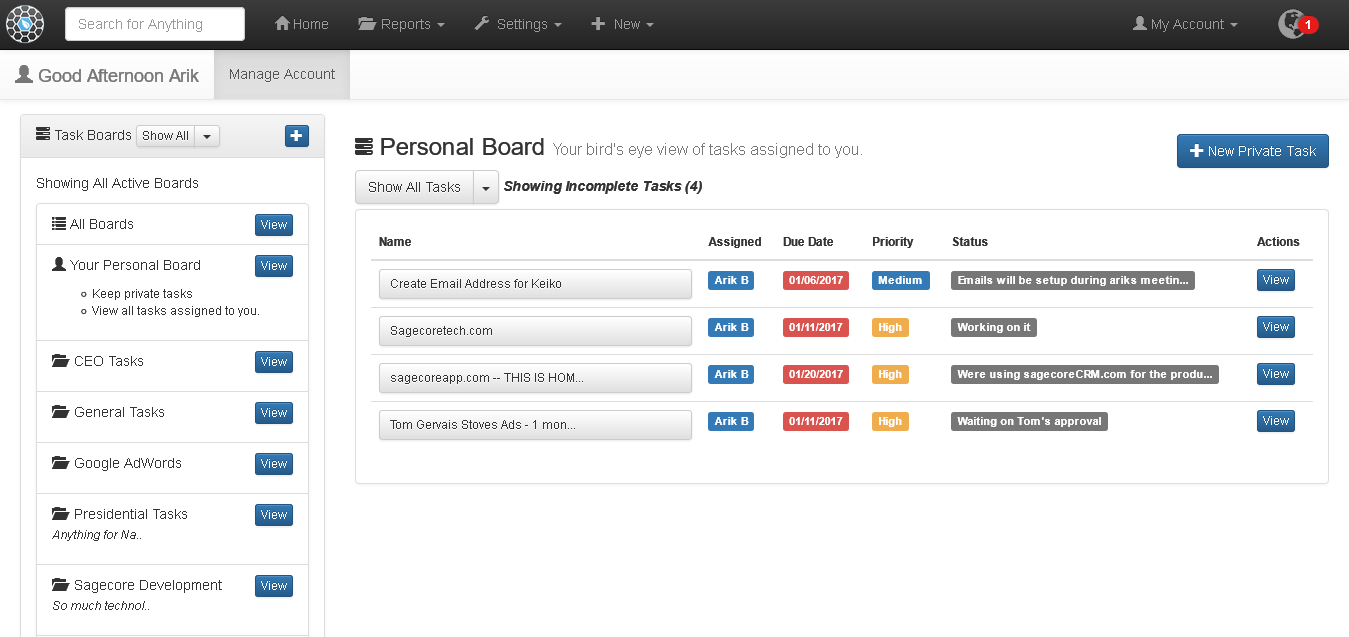 Task Management - Made Easy
Using The Sagecore Platform's built in project boards, you can easily manage and organize your business. You can create, edit, and view project boards for each individual client or employee to more easily keep track of tasks. The Sagecore Platform will also send email notifications to employees assigned to ensure that everyone is kept informed!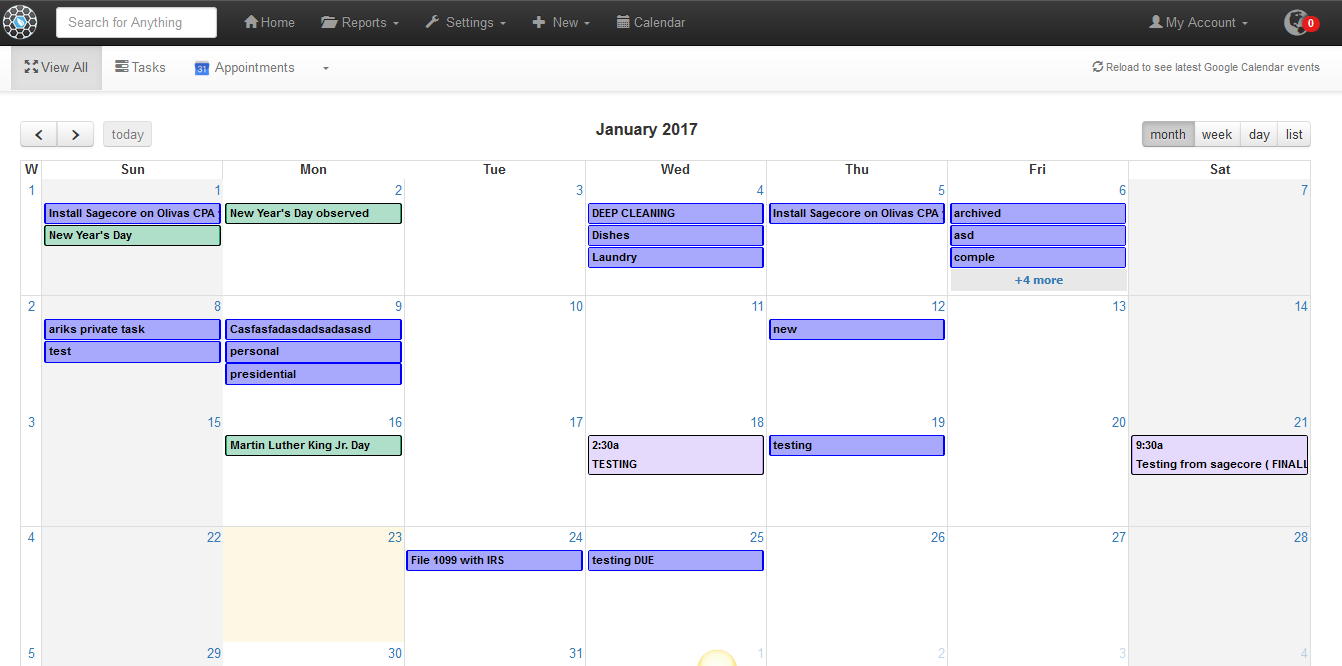 Scheduling Integrated with Google Calendar
The Sagecore Platform's Calendar module allows you to continue using the popular Google Calendar platform while integrating seamlessly into your business management platform. Sagecore syncs your appointments with Google Calendar automatically and even allows you to simultaneously view other calendars such as tasks.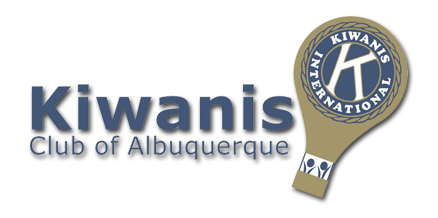 Why do I need a VPN? Many websites are not encrypted, thus exposing your connection and any data you choose to share with the website (including your ip address which exposes your general location). Take action by securing yourself with a VPN. We have partnered with...
For Starters here is a link to the News in case you missed it: http://time.com/4724128/donald-trump-internet-history-isp-privacy-browser-history/ Internet Anonymity is a crucial reason why the internet is so powerful. What happens when people lose that? Due to a new...
Contact Sagecore Technologies
Fill out the form below.